Racing Yachts
Pedrick Yacht Designs has always been at the forefront of technology in yacht design and has successfully applied leading edge science in all aspects of performance and engineering. David Pedrick has been a key player in the creation and technical support of several international, Grand Prix handicapping and design rules, and applies well-honed insight to achieve optimum performance versus rating in Pedrick Yacht Designs' racing projects.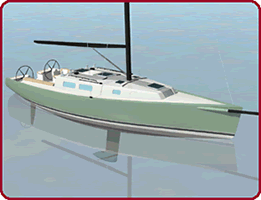 Now that the IRC has been established for widespread use in the U.S., Pedrick Yacht Designs has turned its attention to a series of designs having the most desirable characteristics to be fast and rating-effective under IRC. A new Pedrick 44 IRC design and a series of Sport Cruisers will debut soon.
Pedrick Yacht Designs has led the Twelve Meter Class's recent resurgence,
producing the 2004 North American champions in both the winged keel and modern divisions. Courageous - the icon of her division - reigned supreme against Freedom, Intrepid and others with performance updates by PYD. Hissar (KZ-5), with a new winged keel design by PYD, surpassed the formerly faster "Kiwi Magic" (KZ-7) in a 7-race clean sweep.
Pedrick Yacht Designs has earned distinction at the most demanding levels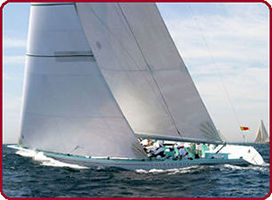 of yacht racing, where high technology and high stakes require the very best. As Principal Designer of two America's Cup winners (Courageous in 1974 and Stars & Stripes 87) and a veteran of eight America's Cup campaigns, David Pedrick's record is unsurpassed as a winning designer in the post-Olin-Stephens era of this premier event.
Pedrick has created top competitors in maxi racing, as well, including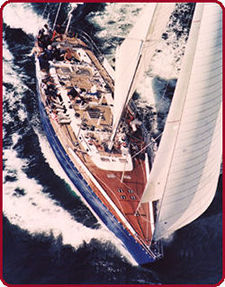 world champions and course record-setters. For more than ten years, from 1985 - 1996, maxis of his design simultaneously held the records in ocean racing's Triple Crown - the Bermuda, Fastnet and Sydney-Hobart Races .
1For Sparkman & Stephens.
2Bermuda Race, Nirvana 1982-96; Fastnet Race, Nirvana, 1985-97; Sydney-Hobart Race, Kialoa III, 1975-1996.